A pastor of the Church Of Pentecost, Theophilus Nti Babae of Bechem Ahenbronoso District has been chopping down two blood sisters–and the pastor has eventually been sacked from full-time ministry by the church for this.
This took place in the Ahafo Region where the pastor was the District Pastor for Bechem Ahenbronoso.
According to TheBBCghana.Com reports, the Chairman said in his 7-point epistle that, "the church is informed of the dismissal from the full-time ministry of Pastor Theophilus Nti Babae of Bechem Ahenbronoso District for immoral conduct. Let us bear him and his family up in prayer."
The website further stated that while the circular would not give any further details on the dismissal of the pastor it sources mentioned that he "was sacked after being caught on videotapes having sex with two blood sisters, who are both members of the church."
And that the said girls are children of an elder of the same church.
The sacked pastor-Theophilus Nti Babae's own father is also said to be a minister of the Church of Pentecost.
Check out the circular below…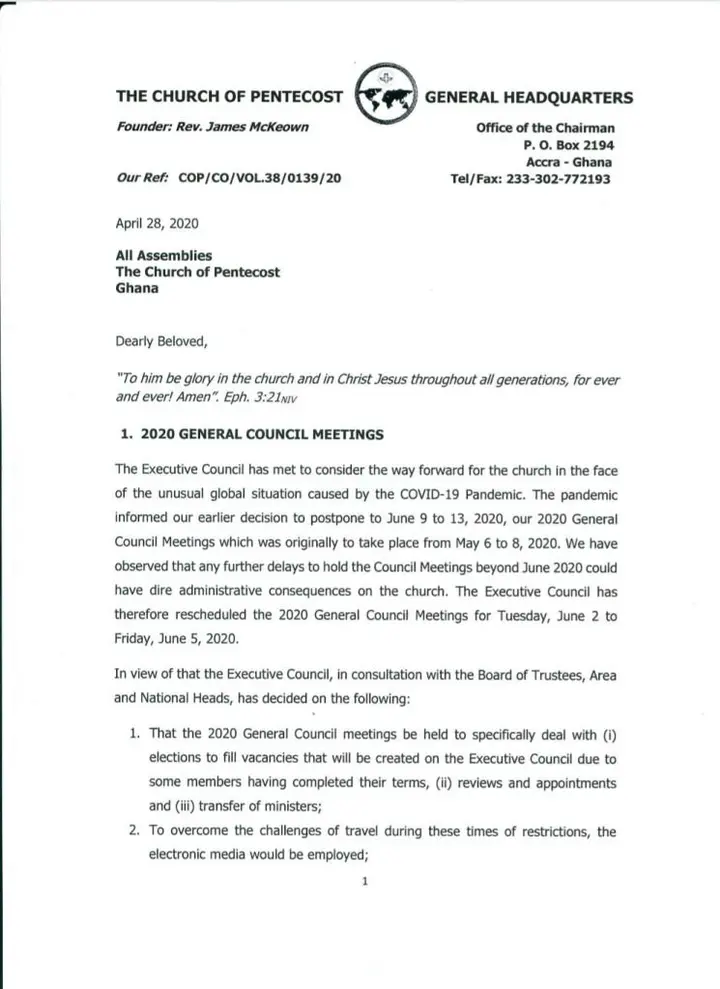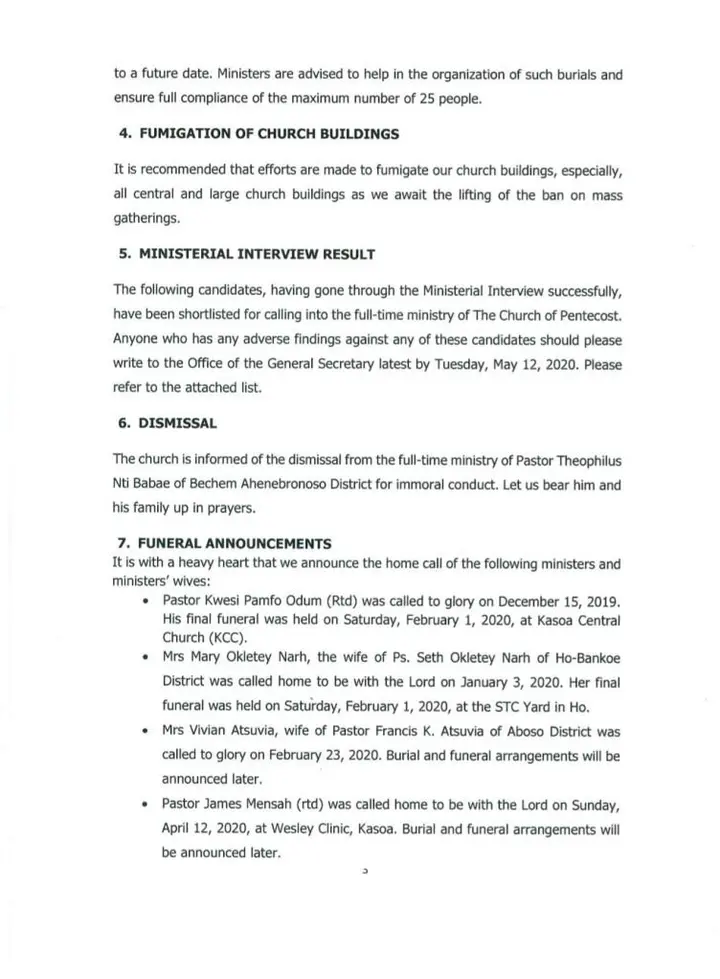 About Post Author